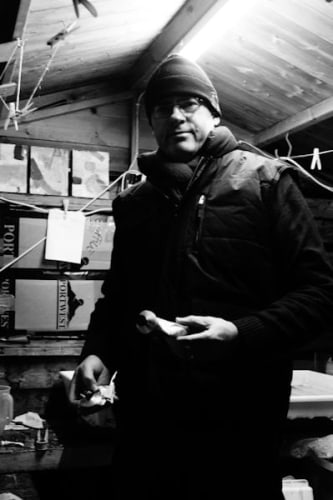 British b.1966 Wokingham
Jackson trained as a painter at West Dean College, England.
After completing an extensive 8 year photographic study of a single beach in Wales, he turned from camera based photography to exploring the avant-garde techniques of the luminogram using controlled light sources in the darkroom and a uniquely developed process.
Jackson won the Chris Beetles Award in 2013 and became a Hasselblad Masters Award finalist three times in 2008, 2009 and 2012.