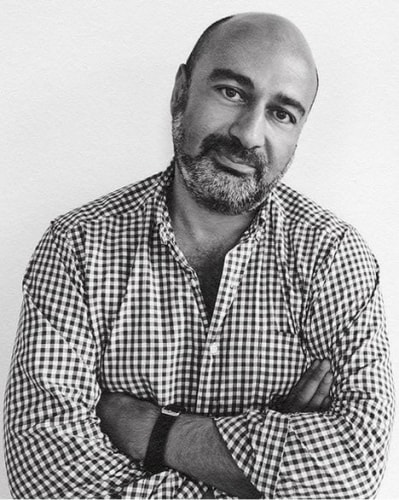 Born in Switzerland in 1961, Leutwyler is a self-taught photographer with a stubborn streak and unflappable love for the medium. "My grandfather and father were both printers. I decided not to follow their path, instead to travel and photograph, soaking up color and culture from around the world.
After being rejected by one of Switzerland's best photography schools, I opened my own photo studio in Lausanne, photographing cheese, chocolates and watches and went bankrupt in a year-and-a-half."
In 1985, Leutwyler moved to Paris where he apprenticed with photographer Gilles Tapie and rapidly established himself as an editorial photographer. A decade later, Leutwyler moved to New York City.
Today, Leutwyler's celebrity portraits can be found in the pages of Vogue, Vanity Fair, the New York Times Magazine, The New Yorker, Esquire Magazine and Time. He has photographed the likes of Michelle Obama, Julia Roberts, Tom Wolfe, Iggy Pop, Rihanna and Martin Scorsese to name a few.
Often spare and unflinchingly tight, Leutwyler's photographs are a quiet yet striking rebuttal to today's hyper retouched and uber stylized images. "There's a whole new vocabulary surrounding photography that I find quite vulgar. For me, it's not about 'shooting' and sensationalism," he says. "It's a magic moment that happens in the first few minutes of a sitting. Revealing something from out of my subjects that isn't obvious — finding the beauty within."